Shipping a boat to Africa? Just another day's work here at Flying Circle! We are a proud supporter of Child Legacy International, which provides humanitarian aid and sustainable programs in Africa. We donate warehouse space for their storage needs and employees help out with shipping. This summer, we helped them prepare a boat for a long journey overseas!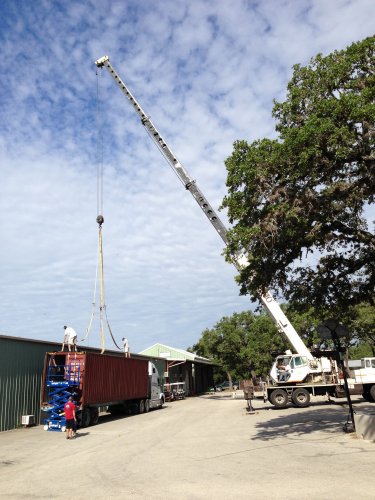 The container in which the boat and other supplies will be shipped is being secured to the crane so it can be removed from the truck and loaded with supplies.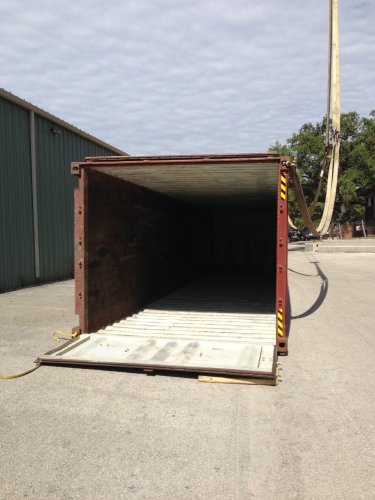 Empty container!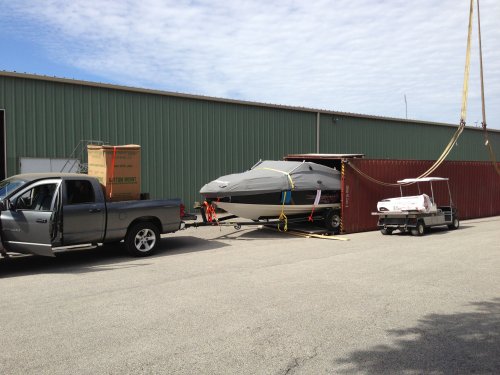 The boat is being carefully loaded into the container.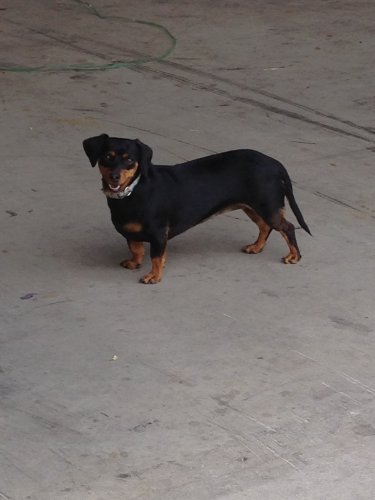 Lisa is supervising all the hard work, but wishing the container was packed full of giant burritos for lunch!