December has been a busy month for the elves here at Flying Circle! Not only have we been busy processing and shipping your orders, we have also been giving back to our local community and sending donations around the world to help spread holiday cheer to those around us in need.
To begin our Season of Giving, we partnered with local restaurant, Cypress Grille, which hosts a yearly Thanksgiving feast for basic trainees from Lackland Air Force Base. In addition to a scrumptious meal, each trainee received a complimentary Flying Circle toiletry bag.
Hill Country Family Services was the second organization on our list. Often times, when a child is taken from their home and put into the foster program, they have nothing to call their own, and what little they do have is carried in a plastic bag. Now, these kids will have their own backpacks to take to school, as will many other kids in the area whose families do not have the means to get them school supplies they need.
Next on our list was the Church of Jesus Christ of Latter Day Saints. We delivered bags to the local Church center in San Antonio to be sent to their Humanitarian Center in Utah where some of them will be used by associates in their training program, many of whom are refugees. The rest will be distributed overseas to the Church's partner agencies to be used in humanitarian efforts around the world.
Each year, we participate in the Soldiers' Christmas event, hosted by the First United Methodist Church, Boerne and coordinated through the Warrior & Family Support Center located at Ft. Sam Houston. We were honored to be able to give back to our local heroes who have given so much for our country. Our bags were a hit with the Soldiers and their families, and it was great to see them happy and enjoying the festivities.
As 2014 comes to a close, we just want to say "Thank You" to all our customers and partners. We couldn't do what we do without you guys. We wish everyone a joyous, safe Holiday Season and a prosperous New Year!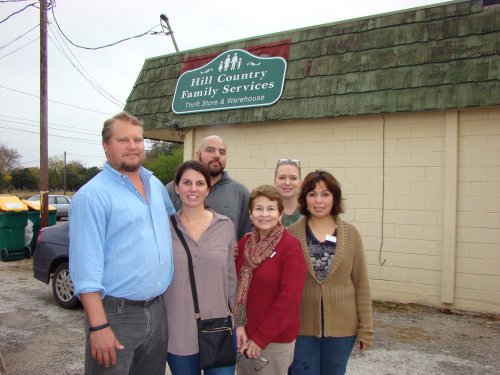 Jimmy, Christi, & Dustin with the wonderful ladies from Hill Country Family Services.
Flying Circle & Mint donations for Family Services.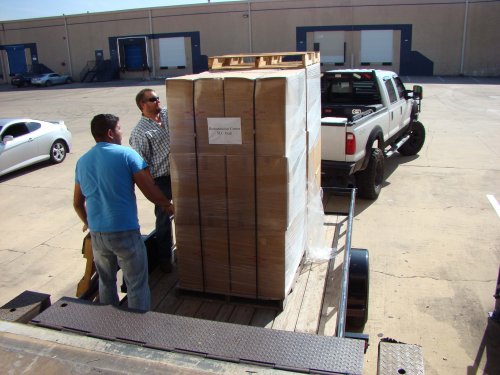 Jimmy & Daniel load up the truck with donations to the Church of Jesus Christ of Latter Day Saints.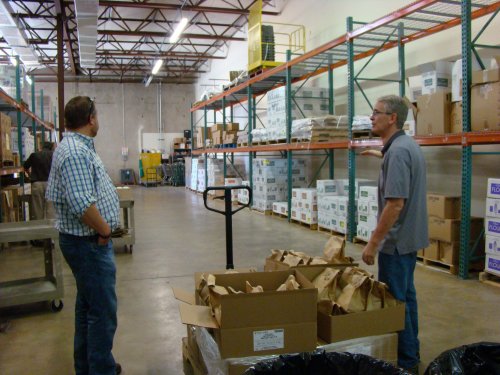 Jimmy gets a tour of the San Antonio LDS Church center.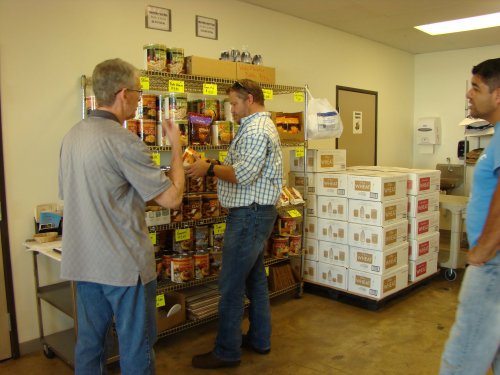 The LDS operates a food pantry to help feed people in the community.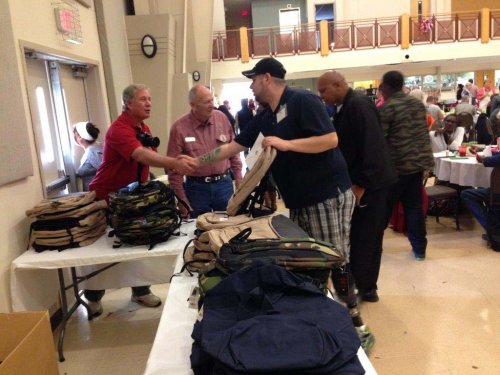 Soldiers line up to get their Flying Circle gear during the Soldiers' Christmas.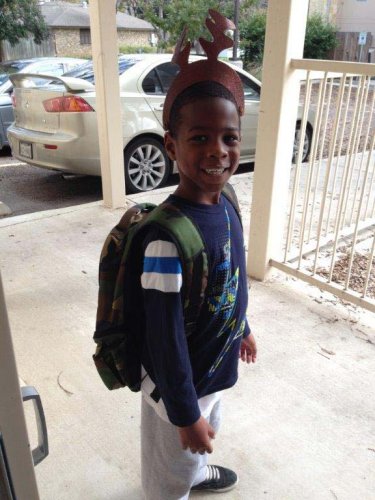 The Little Soldiers got to enjoy their new packs, too!